Depo a litigation software tool designed BY a trial attorney FOR trial attorneys
Streamline your direct and cross-examination and reduce your trial management and preparation time by up to 50% or more! Simply import transcript, extract trial questions, and automatically print questions and answers with page and line numbers matching your official transcript.
Organize your work the way you want to examine the witness and print!
Depo runs on Microsoft Windows 10**, 8* and 7.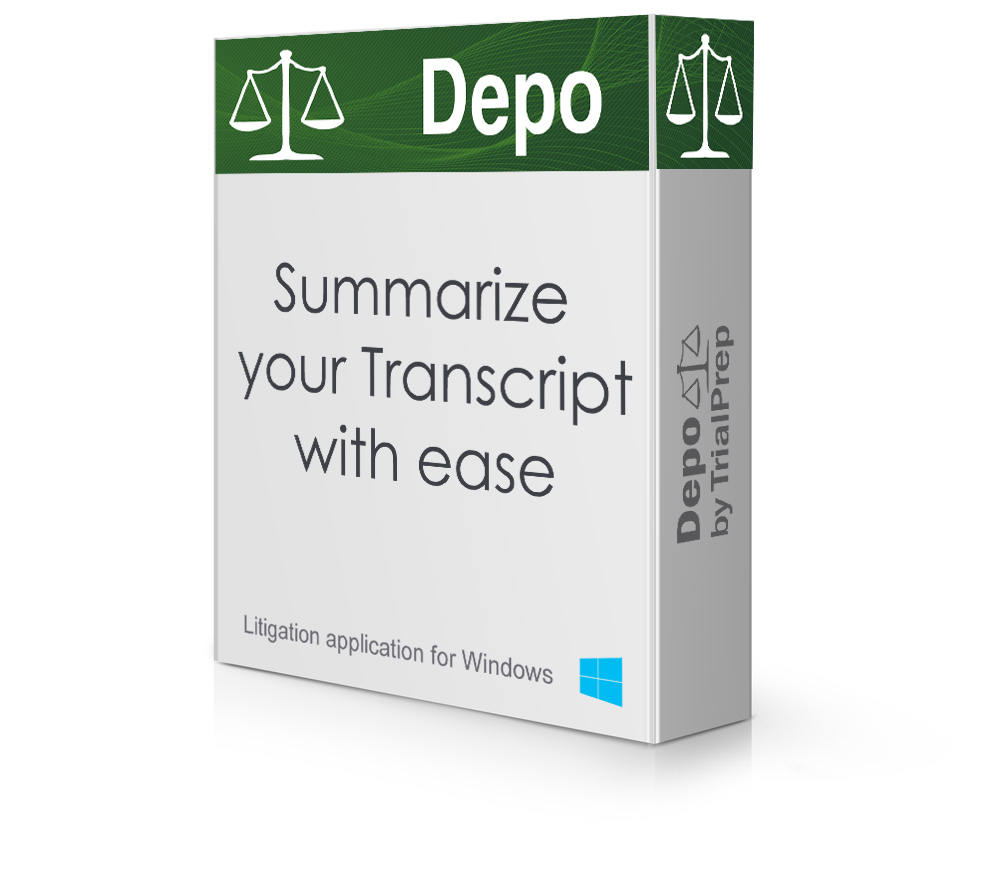 Why Choose Us?
Depo specializes in providing effective, affordable solutions to law firms. Your practice will benefit from Depo's services in many ways.
Prepare for trial with absolute confidence
Instantly summarize depositions with no errors
Transform a labor-intensive, time-consuming process into a matter of a few mouse clicks
Use smart technology to extract trial questions, with reference notations, directly from deposition transcripts
Get FREE unlimited support and instruction